About
WINNERS FACTORY
Winners Factory is a motivational guide for students. It primarily concentrates on the total development of young learners including their skills, character and value system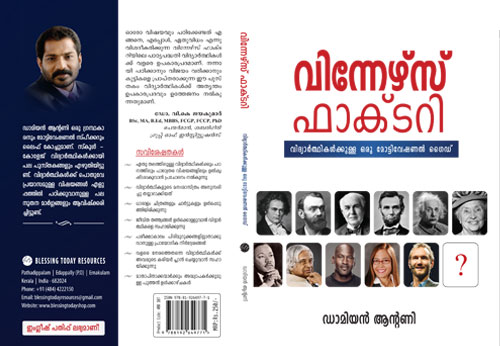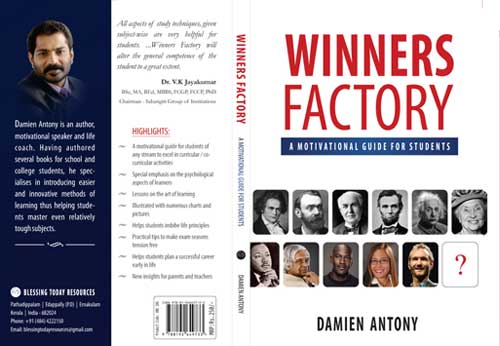 "Winners Factory" is essentially motivational guide for students. But it provides the student with much more than that. Though it deals with studies, exams, memory techniques, and personalised study methods, it focuses on the overall development of the student into a capable and successful person.
Winners Factory motivates the students to follow the footsteps of some men and woman who started off like everyone else, but finished with a bang, etching their names in the pages of history in the golden letters of success
It focuses on the power of dreaming big. It helps students to discover the dream of their lives and the way to its fulfillment.
It introduces to students a simple yet a highly effective "ABC" formula for success.
It trains the student to focus, to value time and to assimilate life principles
It thoroughly deals with innovative ways to tackle exams, subject-wise.
As learning and exams are essential part of academics, this book has dealt with both in detail. It emphasizes the need of discovering one's natural learning method and ways to take maximum advantage of the same. It establishes methods to make learning an enjoyable matter rather than a chore. It deals with planning, preparation, scheduling, diet and almost everything that a student needs to keep tabs on during the exam season. It contains all the ingredients for a tension free exam for a student of any stream.
Prepared in accordance with the psychology of young learners this book is a valuable guide to student trainers and parents. It provides cues and clues to discern the nature and the type of each student and to set a customized personal study plan, raising the effectiveness of teaching to a whole new altitude. It not only reduces the pressure on the student but also the tension and worry of parents as well.